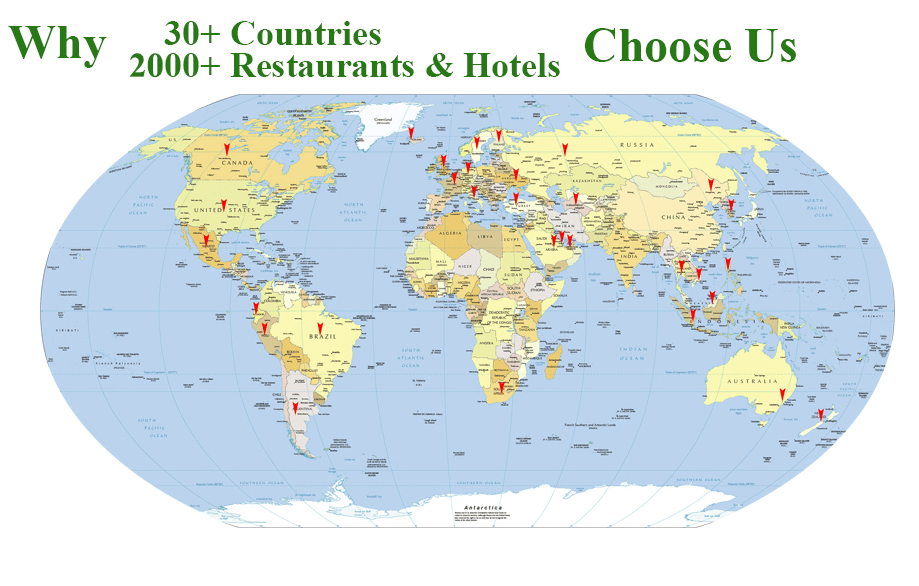 AT COOKER Manufacturing. Built with integrity.
It all started in a modest time in China, when a young J.K. worked in a restaurant, the kitchen had temperature as high as 50℃ everyday, that made him crazy, so J.K thought why there was not a cool cooking equipment for commercial kitchen ?.NO FLAME BUT STILL HAS TRONG HEAT. J.K didn't know what would become of his new life, but he did know how he wanted things done. He believed that a business, like any person, was only as good as its word. So, he set out to build a company he could be proud of––one that offered genuine quality products to made the kitchen and chef feel comfortable
All these years later, AT has evolved into a worldwide leader in cooking equipment for the commercial induction industry. There's no denying times have changed, but AT's guiding principles are as relevant today as ever.
Savvy food processors have come to know AT for integrity in everything we do. Unsurprisingly, it starts with the equipment we build. Each piece is made with the kind of good, honest craftsmanship that's just not found in competitive products. It's what makes our induction cooking equipment the most reliable––and trusted––in the industry.
Of course, staying true to AT's vision means so much more than simply building trustworthy machinery. We stand behind our equipment with an unrivaled commitment to our customers. If something's not perfect, we'll fix it. And as quickly as we can. If our expertise is needed, we're always ready to help. To AT,and those who rely on us to stay up and running, it's simply the right way of doing things.
Today, the AT product line features best-in-class commercial induction wok, induction cooktop, induction pasta cooker, induction deep fryer, induction range, induction griddle, induction soup cooker, nut roasters and popcorn machine, plus top-quality equipment for dim sum steamer and rice/food steamer . We offer capabilities to customize certain machines and boast a well-respected, highly efficient kitchen center.
It's safe to say J.K would be proud of what his company has become. As AT continues to grow, know that we have no plans on changing our ways. We'll keep striving to craft the best equipment around, following through on our commitment to our customers, and going above and beyond to earn their trust.
For specific information on any of the AT commercial cooking equipment and systems, click on the links below.
Benifits if Choose AT Cooker
1 Get a Safer Cooking The commercial induction cookers will not get hot (and you are much safer from burn injuries!). Heat is generated through a magnetic field between the hob cooker plate element and the metal of the pot (can't use glass or ceramic pots). Only the food is heated. Although some of that heat will transfer to the sides of your cooking vessel, the stove top itself stays cool.
2 Save Energy The energy efficiency of induction cooking is 90%-95%,It's about twice as the traditional stoves.Gas stove:30%-45%,Electric stove:45%-55%.
3 Save Time Thanks to it's high energy efficiency ,the induction cooking heats food much faster than other cooking ways.
4 Easy Clean & No Pollution &Long Life AT Cooker's induction cooking equipment has 304# stainless body and high quality microcrystalline glass.Both of them are very easy to clean.One important thing is induction cooking never makes any exhaust gas ,it means no pollution!
5 Easy Control You can choose a preset function,also you can change it whenever you need!Such as different powers,different times,different temperatures !Amazingly, induction cookers can detect when a pot boils dry and then shut off automatically!
6 Save Money Thanks to so many advantages ,AT Cooker's equipment will save your money in the long run! More food you make, more money you save!