This is a 5 KW wok cooker. As an expert of induction cooking equipment manufacturers, AT Cooker supplies all kinds of commercial induction wok burners. For more items, please click here.
AT Cooker's induction wok burners can boil water in just seconds. They have a heavy duty design and 6 mm glass-ceramic bowl. Commercial induction cooking is not only over 90% efficient, b but also lowering utility bills and contributing to a safer, greener kitchen environment. AT Cooker's commercial induction wok cooker not only provide healthy foods, but also save your money in the long run.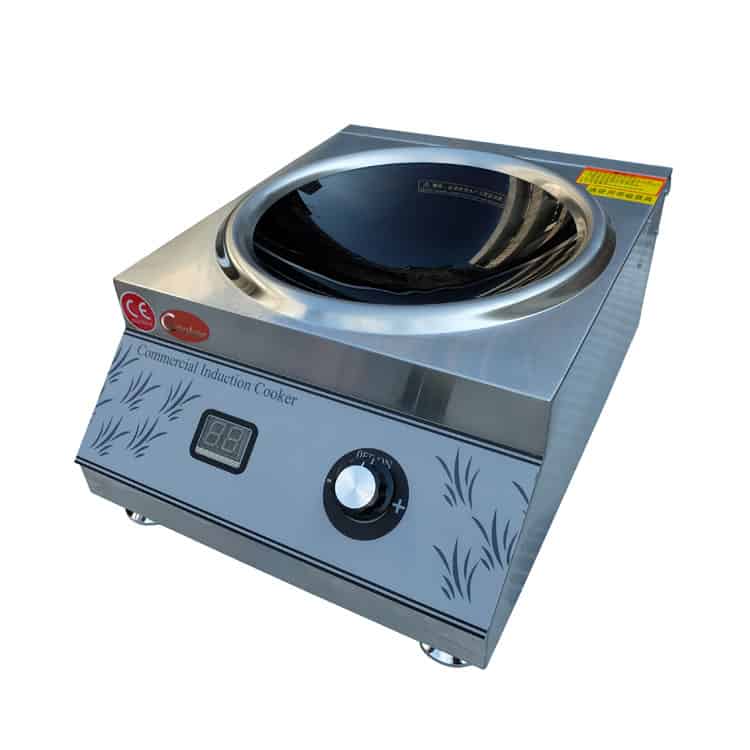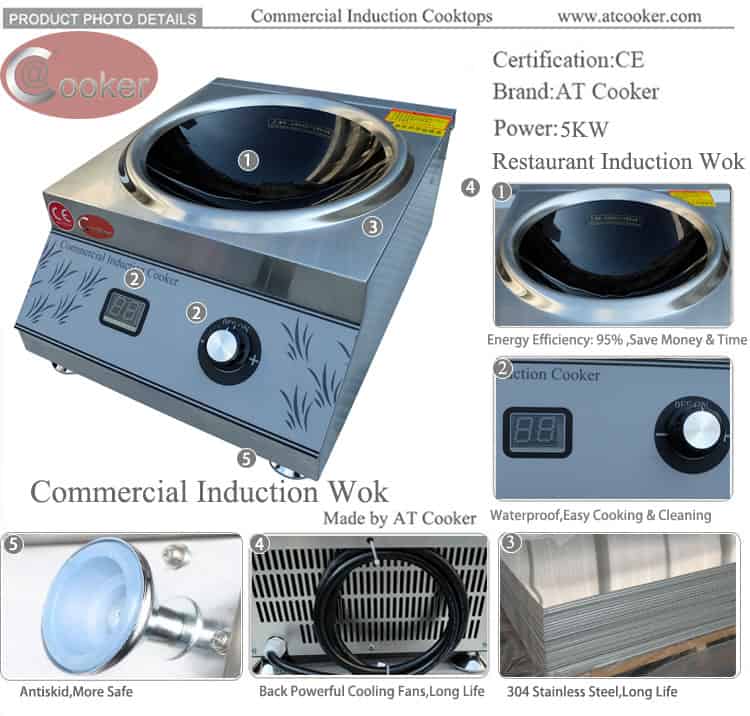 ◆With 304# stainless steel body
◆Real-time power level display
◆Real-time temperature display
◆5 KW (or 3.5 KW )
◆Controller: Knob switch
◆Power level : 8 power level
Save money in the long run
◆Efficiency: 90% -95%
◆Take less time to cook food
Product size
380×500×210 mm
Packing size
480×570×310 mm
Pot(Pan) size
No less than 40 cm
More safer
◆No flame, and no gas leaks.