How to make the best use of your time? Use an automatic pasta boiler instead of a pot of boiling water over an open flame. This pasta boiler commercial is designed with induction technology. With this pasta cooker, you no longer need to always put your eyes on the pot. This automatic pasta boiler uses timers and automatic lift baskets, automating the process for advanced restaurant kitchens and hotel kitchens.
This is a 4 basket pasta cooker. The baskets raise/ down and stop automatically follow as your setting time. Each basket can time alone. If you need more baskets items, please click here. Thanks to the induction technology, the energy efficiency is more than 90%. It means water boils 50% faster than a traditional electric boiler and saving 50% energy. And there is no open fire no gas leaks. It is a safer choice. AT Cooker's induction cooking equipment will not only provide a healthier foods to your customers, but also save your money in the long run.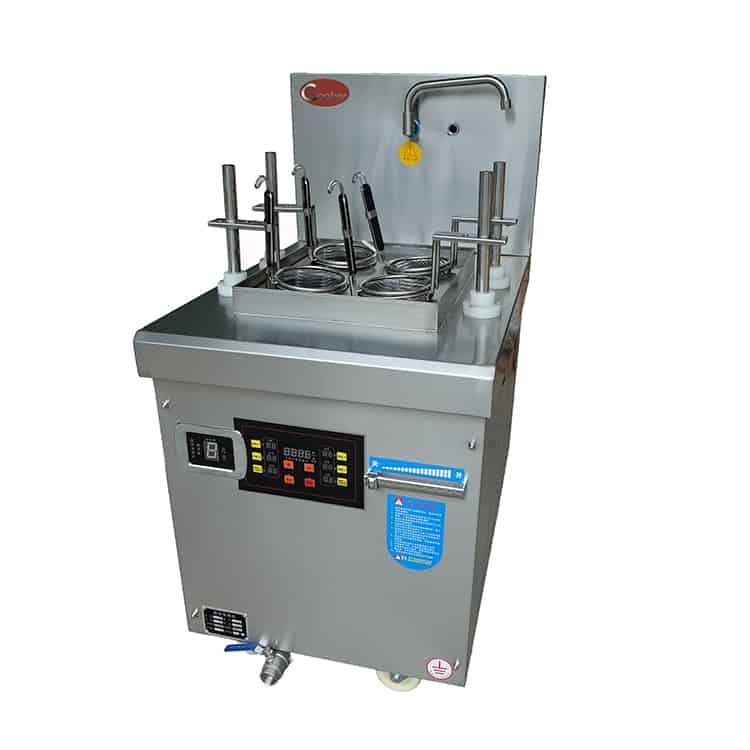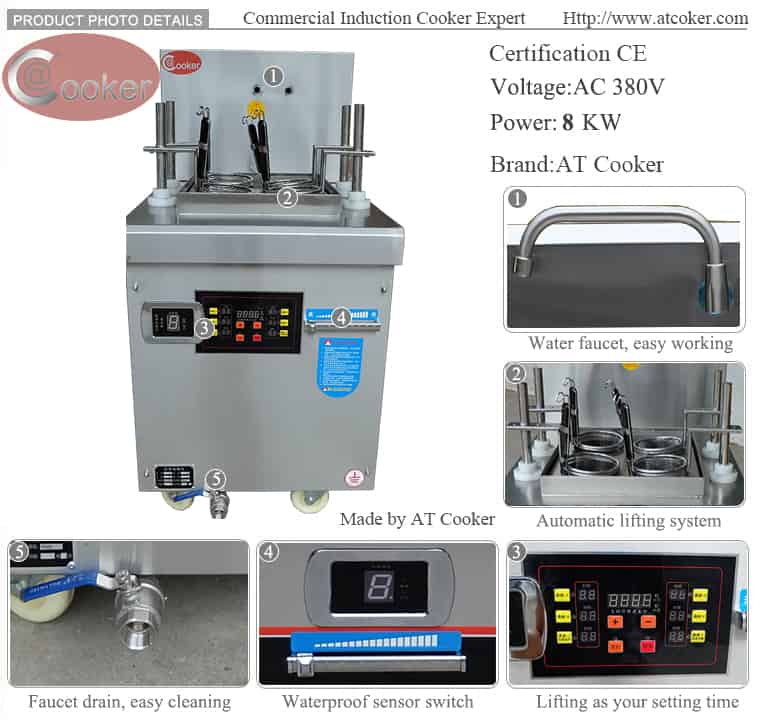 ◆With 304# stainless steel body
◆Energy efficiency: 90% -95%
◆Real-time power level display
◆Real-time temperature display
◆Faucet drain, easy to clean
◆Power supply:8 KW (or 10 KW)
◆Controller: Sensor switch
◆Power level: 8 power level
◆Each basket can time alone, different time for different food, or same time permanent.
Product size
500×800×950 mm
Packing size
600×900×1100 mm
4 noddle baskets
Timer function, the baskets raise and stop automatically follow as your setting time.